Magazine Recipe Test: Cook's Illustrated
REALLY GOOD TURKEY MEATLOAF
That article title in Cook's Illustrated July/August 2017 issue caught my attention! I haven't made meatloaf (one of my comfort foods), since the big fiasco a few years ago! Following the scribbled recipe notes I had taken while watching a friend make her DELICIOUS meatloaf, I was attempting my first one. I added her ingredients: a pinch of this & that, finishing with "salt to taste". I don't taste raw meat, so I salted those 2 pounds of raw meat to what I thought would be "my taste" with an extra shake for good measure.
The meatloaf came out beautifully, so I happily served it up to my new boyfriend. Before I ate, I asked how it was & he told me it was ok, so I took a big bite which immediately flew back out of my mouth – it was pure SALT!! Perhaps I should mention that I am a salt lover, but even that was too much for me! Since then I have resigned myself to pre-made meatloaf. Until the catchy title and specific instructions of this article enticed me to try again.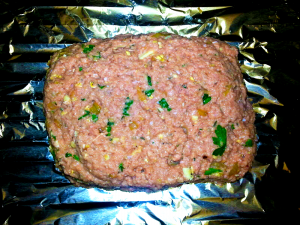 I brought home a printed a copy (p.6-7) of the recipe & instructions. I have to admit, I was hesitant! However, as I poured over the instructions, my confidence grew. I measured & set aside all of the ingredients in readiness including my freshly grown parsley! Using only 1 lb of turkey, I cut all of the measurements in half and followed the instructions to the letter. I really had fun! I learned how to cook onions better and form a meatloaf on a tray. The end result was worth the risk because my (now) husband told me that he LOVED this meatloaf!! When I tasted it, I believed him – it was tender & so tasty! SUCCESS!!!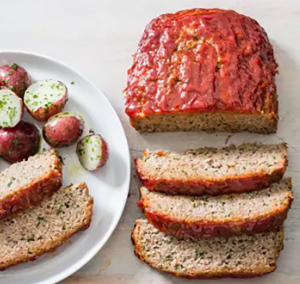 Cook's Illustrated has several recipes per issue with extensive instructions plus information of various kitchen tools – come find an issue in our Yavapai College Library, Prescott Campus, in the Living Room area or in the Back Issues.