In the News this Week: Oldest Intact European Book
Library Material on Trending News. Get the Facts!
The St. Cuthbert Gospel, or Stonyhurst Gospel, is the earliest surviving intact European book. Following the death of a hermit monk named Cuthbert, a small red book was slipped into his coffin. The book is a copy of the Gospel of St. John.
In 1104, his remains were transferred to a shrine in Durham Cathedral. Before St. Cuthbert's remains were reclothed and restored to the coffin, the book was kept as a relic.
Today the 1,300 year old book retains its original pages and binding. It is now in the hands of the British Library. Their website of digitized manuscripts allows you to explore St. Cuthbert's Gospel. I highly recommend checking this out! A link is provided in the article.
Why Europe's Oldest Intact Book Was Found in a Saint's Coffin
If you want to know more about this manuscript and of Europe during that time, check out these resources!
Book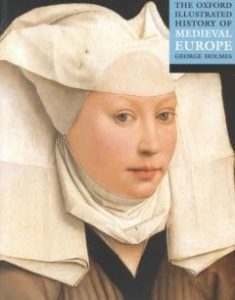 Available at the Prescott Campus Library
eBook
Dales, D. (2003). Cuthbert C.634 687. In D. M. Loades (Ed.), Reader's guide to British history. London, UK: Routledge.
Available in Credo Reference eBook Database