In the News this Week: Mount Everest
Climbing to the peak of Mt. Everest might be on many people's bucket lists. However, after eleven deaths already reported this season, some may reconsider.
Mid-May is the ideal time to attempt the summit because the weather is calmer. Weather is only one of many issues to overcome during the climb. Nepal is issuing more climbing permits this season than ever before. Climbing guides are offering cheap expeditions, which means cheaper equipment. Then there is the altitude. Most of the deaths reported this season have been due to altitude sickness. This can lead to pulmonary edema, in which the lungs fill with liquid. Climbing from Camp 4 to the summit is known as the "death zone."
Mountaineers maintain that the overcrowding is only a small part of the issue. It all comes down to lack of experience, lack of oxygen and spending more time at high altitudes because the line to the summit is longer.
Is Mt. Everest on your bucket list? Do your research before booking your ticket!
Overcrowding on Mount Everest contributes to rise in deaths
DVD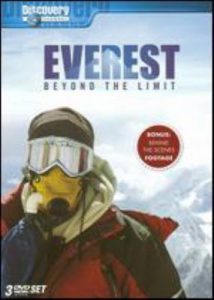 Available at the Prescott Campus Library