In the News this Week: Google and Veterans
Library Material on Trending News. Get the Facts!
Google is joining forces with leading companies to prioritize veteran and military spouse hiring. Google added a new function to its search engine where veterans can input their military occupational code, and peruse job boards that require similar skill sets. Google also provided a large grant to the USO, which will offer IT training to veterans and spouses.
Google, Walmart and Home Depot are among the major companies who are stepping up to help veterans transition to new careers. Being a military spouse myself, in both active duty and civilian life, I am happy to see such a large and influential company help ease the chaos of separating from the military.
Our library also has resources to guide your transition.
Google aims to put military veterans back to work with new tools
Book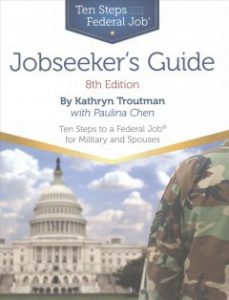 Available at the Prescott Campus Library
Article
Woodworth, J., P.S.Y.D. (2015, 03). TRANSITIONING FROM ACTIVE DUTY TO CIVILIAN EMPLOYMENT. The Exceptional Parent (Online), 45, 66-68. Retrieved from ProQuest Research Library Database