In the News this Week: Flu Myth
Library Material on Trending News. Get the Facts!
Just the other day I was asking a friend if she was getting a flu shot. She said no, that she has never had a flu shot and they do not work anyway. My family always gets a flu shot. Do we still occasionally get sick? Sure. I think it is better to be safe than sorry. Here are some common myths about the flu, explained.
Can you get the flu from the flu shot? No, but it does take two weeks for your body to build up antibodies, so if you come in contact with the flu in that time then you will most likely get sick.
Does the flu shot cause Autism? No. Years of research show the flu shot is safe.
Getting the flu shot also protects those who are not vaccinated, like infants.
Check out our resources on influenza and decide for yourself if the flu shot is worth it.
Study: Half of parents believe common flu myth
Book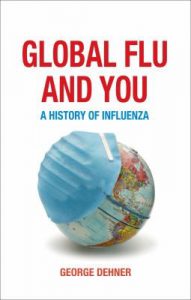 Available at the Prescott Campus Library
Flu Shot Controversy. (cover story). (2013). Running & FitNews, 31(5), 1–2. Available in Health Source – Consumer Edition database