In the News this Week: Cryogenics
Library Material on Trending News. Get the Facts!
A Thai family decided to cryogenically freeze their deceased two-year-old after she died of brain cancer. The family is using an Arizona-based "life extension" service called Alcor to freeze their daughter's brain. They hope in the future to bring her back to life along with a new body created for her. Read the article to find out how a body is cryogenically preserved, and check out our resources on the issue.
Frozen child: The youngest person to be cryogenically preserved
Book

Available at the Prescott Campus Library
Ebook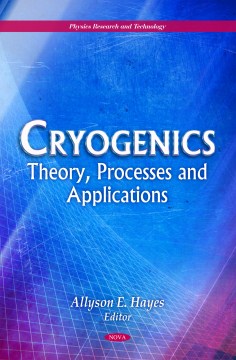 Available in the Ebrary Ebook Database
Articles
D., P. (2004). The Cryonics Gamble. Scientific American Special Edition, 14(3), 82-83
Available through Ebsco Health Source: Nursing/Academic Edition Database
Sandomir, R. (2005, ). Please don't call the customers dead. New York Times (New York, NY)
Available through SIRS Researcher Database