In the News this Week: Cooking Myths
Library Material on Trending News. Get the Facts!
Cooking tips and myths are passed down through the generations. I was surprised to see how almost all of the myths listed in this article, are ones I have heard and used.
For example, I am always trying to find the perfect way to cook a hard-boiled egg. It is frustrating when it won't peel well, and you end up with itty bitty pieces of shell everywhere and a deformed egg.
Another myth I fall for is marinating meat to make it more tender. According to this article, it is definitely a myth. Now I am wondering if the meat tenderizing seasoning is a myth too.
I would not call myself a professional cook, or even an intermediate cook. I try my best to follow the recipe and hope it turns out to be edible.
Check out the rest of the myths in this article, and peruse our cooking section for more tips and tricks.
8 Common Cooking Myths You Probably Believed Were True
Book

Available at the Prescott Campus Library
Ebook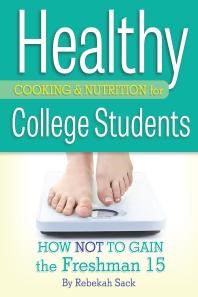 Available through Ebook Central Database