In the News this Week: Chernobyl
Library Material on Trending News. Get the Facts!
In 1986, the world's worst nuclear accident blanketed radiation over Chernobyl, Ukraine. The human population left the area while the effects of radiation reduced wildlife populations. Almost 30 years later, the wildlife population has abundantly bounced back. Data shows rising trends in wolves, elk, and wild boar. Is this proof of the resilience of wildlife? Check out our resources about Chernobyl, and its effects on both the human and wildlife populations.
Wildlife thriving in abandoned Chernobyl zone
Books
Available at the Verde Valley Campus Library
Available at the Prescott and Verde Valley Campus Library 
Ebooks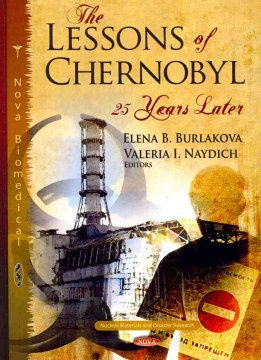 Available in the Ebrary Ebook Database
Available in the Ebrary Ebook Database
Article
Radioactive Reserve. (2009). Earth Island Journal, 24(2), 7-9.
Available through Ebsco Database