Featured Magazine: June 2013
You will want to browse Canoe & Kayak – whether you are experienced or not – you can find great places to visit, enjoy amazing photos and learn about some remarkable 'regular' folks!
This magazine is filled with FEATURES of beautiful scenery, articles about navigating a variety of water flows (casual day outings, sea kayaking, whitewater kayaking & rafting, plus more); information about competitions, 'floating' advice, "remarkable paddler" stories; a GALLERY of photos; ASK EDDY answers to questions; GUIDES & GEAR advice & reviews about apparel, paddles, boats, & other 'floating' accessories; SKILLS information: outlining paddling techniques, boating techniques, safety & health issues, etc.; UNFILTERED interviews of prominent 'floaters'; DESTINATION adventures from all over the world, with TAKEOUT experiences on the back page that lead to 'the rest of the story' online http://www.canoekayak.com .
HIGHLIGHTS:
December 2012
2013 Buyers Guide
March 2013
"After the Storm": "The life-altering stories of six survivors who paddled in the aftermath of…" Hurricane Katrina, August 29, 2005 in New Orleans, pg. 68
June 2013
ASK EDDY question: "What species of tree make the best firewood for cooking?" Eddy gives a good answer, pg. 32
2013 Paddle Guide, pg. 61
GEAR section: Boat Review, pg. 92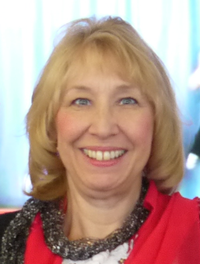 Online (many features that complement the print)
SEARCH for "Arizona" produced several articles posted online about Arizona rivers

"Seldom Seen Floats: Verde River, Arizona"
TIP – make sure to visit the hot spring a mile upriver from the Forest Service campground at Childs
Best time to float down the river
Difficulty rating
Minimum Flow