Book Review: Land on Fire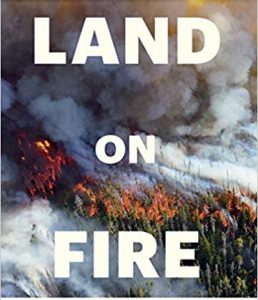 The library has an excellent collection of books about fire and firefighting; the collection supports the college's Fire Science Program as well as providing a resource for community members living here in the midst of the Prescott National Forest. In the last few years there have been a number of books published that examine the proliferation of severe wildfires in the West. Gary Ferguson's Land on Fire does a thorough job of explaining the current situation to non-specialists. He discusses the role that wildfire plays in the natural world, then gives good explanations of how fires start and spread and how they are fought, complete with lots of photographs. I found his explanations of the science and technologies easy to follow and came away with a more nuanced picture of wildland fire.
Another highly recommended book is The Fire Line which looks at the Yarnell Hill Fire of 2013.
Check out Land on Fire!