Patsy's Art Corner: Alexander Calder
Alexander Calder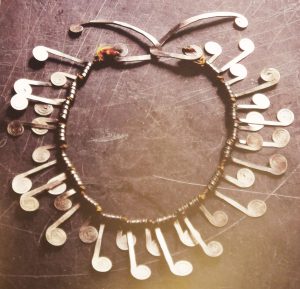 This blog started out as a way to get the word out about a fabulous new book that YC library obtained on the jewelry that Alexander Calder created. The book is entitled "Calder Jewelry" with photographs by Maria Robledo, edited by Alexander S.C. Rowe and Holton Rower, with contributions by Mark Rosenthal and Jane Adlin. The book is housed in the Reference collection, most likely because of its size and cost, but you may come in anytime the library is open and use the book in library.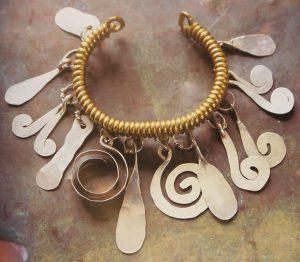 Calder has long been one of my very favorite American artists, and we have a representative collection of books with his works that are available for check-out. He was an innovative sculptor – in metal, wire, and almost any medium that you can think of. The works of his that I like the best are his wire sculpture (and now, jewelry). Calder came into the art world's consciousness when he invented the mobile as an art form. His stabile mobiles and his hanging mobiles can be seen in museums (inside & outside as well) worldwide. Calder's creations were created with humor and intelligence. See examples in the books cited with this review.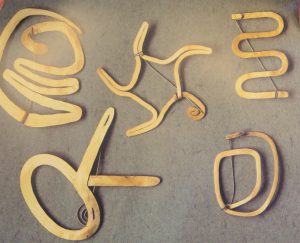 Well, back to the jewelry… Calder created over 1,800 pieces of jewelry over the years, much of which is eagerly sought-after by collectors across the globe. His pieces are simple in design and the method he uses always clearly shows in the finished piece. They look hand-made, which, to me, is wonderful. They are beautifully wearable, but never mistaken for the machine-made look that so much contemporary jewelry has. He uses a lot of silver and gold wire with a bend and hammer technique that is exciting in itself. Calder also loved to make useful, everyday items for the home. Come in and check out one of these delightful books on Alexander Calder and his magical gift to us all.