In the News this Week: Vaccines
Library Material on Trending News. Get the Facts!
Even though measles were declared eliminated in 2000, it's making a comeback. More than half of the cases reported in the U.S. were for people without the measles vaccination. Also, 25 percent of reported pertussis (whooping cough) patients were either unvaccinated or partially vaccinated. Dr. Omar Saad of Emory University stated, "If there are a high number of susceptible or unvaccinated individuals in the community the risk of getting infected – even for vaccinated children – goes up." With all of the vaccine controversies lately, it's important to research both sides of the argument before making this decision for your child. Check out our resources on the topic.
Ebooks
Available in the Ebrary Ebook Database
Available in the Ebrary Ebook Database
Books
Available at the Verde Valley Campus Library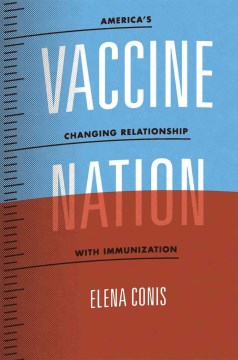 Available at the Prescott Campus Library
Articles
New decade of vaccines 5: Addressing the vaccine confidence gap. The Lancet, 378(9790), 526-35. Available through ProQuest Research Library Database.
Ropeik, D. (2016, Jan 03). We've been arguing about the wrong vaccines. Washington Post. Available through SIRS Database.