In the News this Week: Breaking Records
Library Material on Trending News. Get the Facts!
My husband and I occasionally like to watch Jeopardy and see who can answer the fastest. Those games have come to a halt while a guy from Las Vegas dominates the 35-year old gameshow.
James Holzhauer is a 34-year old professional gambler who is taking the world by storm with his record winnings on Jeopardy. He has racked up over $1.4 million dollars in a few weeks. Breaking Jeopardy records left and right, Holzhauer has a strategy for success. He goes for the highest-value questions first, and makes big bets on Daily Doubles. Before you know it, he is tens of thousands of dollars ahead of the other contestants.
I admit I have wondered if there is cheating going on (how many Vegas movies have I seen with ingenious methods of cheating at casinos?) I also cannot help but feel bad for the other contestants left in the dust, with a very slim chance of catching up.
His strategy sounds somewhat simple. Why has no one else thought of it? Catch up on your gaming strategies and your trivia at the YC Library.
Has this $1M winner broken 'Jeopardy!'?
Book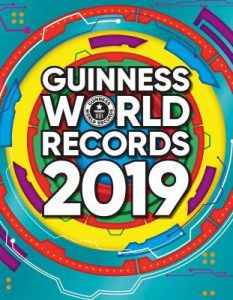 Available at the Verde Valley Campus Library