Book Review: Katherine of Aragon, the true queen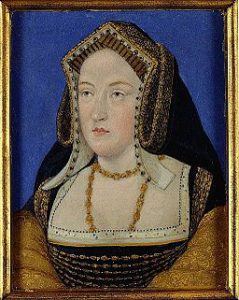 Katherine of Aragon, the true queen by Alison Weir
A common Christian teaching is to "turn the other cheek," or in other words, accept wrongdoing without revenge. Katherine of Aragon took this to a saintly level.
I have read Alison Weir's non-fiction books on the Tudors, but this was my first time reading her fiction. Her historical fiction is just as compelling, if not more, than the real thing. Written from Katherine's perspective, Weir is a master at taking the facts and weaving them throughout a minimally embellished story line. At the end of the book, the author explains where she took liberties when there were holes in the historical accounts of Katherine's life.
I knew of Katherine of Aragon from other books and documentaries. After reading this book, I knew her on a completely new level. Beginning with her childhood in Spain and how she came to be in England, you are drawn into a life of great anticipation. It begins with her long journey to England where she weds Arthur. Unfortunately, he becomes ill and dies shortly after their wedding. Katherine is then betrothed to Henry VIII, Arthur's brother, who is five years her junior. After years of waiting, Katherine weds Henry and becomes Queen of England. Per the usual monarchy at this time, a male heir is needed. Through several tragic pregnancies, Katherine prays and hopes for a son only to have miscarriages and stillbirths. Her daughter Mary will end up being the sole surviving child.
After years of unsuccessful pregnancies, more tragedy awaits Katherine. Things like betrayal, infidelity, murder, disease and lies pepper Katherine's life at court. However, throughout all the tumult, Katherine holds tight to her Catholic faith. She also never wavers in her love for Henry. Katherine is honest about her feelings and steadfast in her virtue.
Weir's book gives an insight into Katherine's soul that draws you in and keeps you captivated. Her strength and faith are admirable. You read this book wanting to strap on your armor and fight for Katherine's rights. Don't be surprised if you shed a tear for this memorable woman.
This book is book one of a six part series focused on all of Henry VIII's wives. Next on the list: Anne Boleyn.
Available at both the Prescott and Verde Valley Campus Libraries.